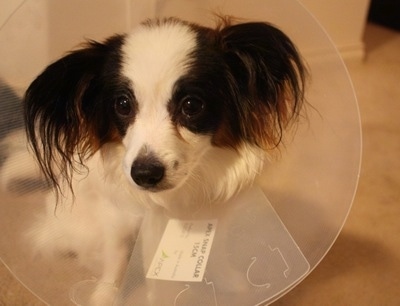 Getting covered under an insurance plan is very common these days. We always research market in search of better and flexible insurance plans. In case of our pet dogs we must need to find an insurance provider as in times and again an insured dog helps us avoiding costly recurring bills. It is always a wise idea to get insurance for your 'doggy'. First of all you have to find an insurance provider. Lets' take a look at some basic steps for finding out an insurance company-
1. Market research
Before you decide to buy dog insurance, search for dog insurance providers available in the market. You may take help of online resources too. There will be lenders available in the market ready to insure your dog under a decent insurance plan. Sort out couple of providers and tally their plans. Find out every possible loop holes and ask the company for clarification. After all, when you are satisfied purchase insurance for your favorite pet dog. You may also take help from neighbors, relatives, friends to find out a provider. Who tells you may find best insurance plan from them.
2. Dog insurance plans
Dog insurance plans differ depending on several factors. Commonly, companies cover illness related disorders and provide costs incurred during treatment. Pet dogs are like family members. When these creatures are ill we are bound to spend money for its treatment. Thus, it is always better to get the dog insured under a decent insurance plan.
Common Considerations for Dog Insurance
There are several factors play roles before we find out an insurance plan for our dog. Here are some common factors-
1. Breed
Dog breed plays a lot in times and again. Companies decide to provide insurance for some specific breeds. If your dog comes under this category no problem; you are moved to next section.
2. Age of the dog
Dog age is also important; aged dogs are prone to illness in comparison to young dogs. If your dog is aged but you find out an insurance provider; the insurance premium normally goes higher.
3. Health Condition of dog
Before your dog gets insured it needs to undergo some physical checkups. These reports are considered at the time of insurance. So make sure your dog is fit enough to pass fitness tests.
4. Record of previous illness
This is another factor that is very important. You have to submit reports of earlier illness. If your dog once suffered from a serious disease there is every possibility that you do not get approval from an insurance vendor.
Finally, insure for your loving dog. Release extra overhead of injury and illness related costs in future.


Dog Insurance is very popular these days and important too. Dog Insurance covers illness and injury related issues of your dog. Dog Insurance depending on several factors. Learn more about Pet insurance coverspre existing conditions.
Grab The Bookmarketer For Your Site